A new positive video was released on the official YouTube channel of Dimash in support of all quarantined people. At this difficult time, during the period of forced isolation, well-known Kazakhstani performers wanted to cheer everyone up and also to remind that together we are strong and can definitely handle any illness!
The idea to write a catchy song about the quarantine came to Aktoty Rayimkulova, the Minister of Culture of the Republic of Kazakhstan. She shared the idea with Khamit Shangaliyev, a composer and an arranger, and Elmira Akhmediyarova. The composer liked the idea, and he immediately set to work on it.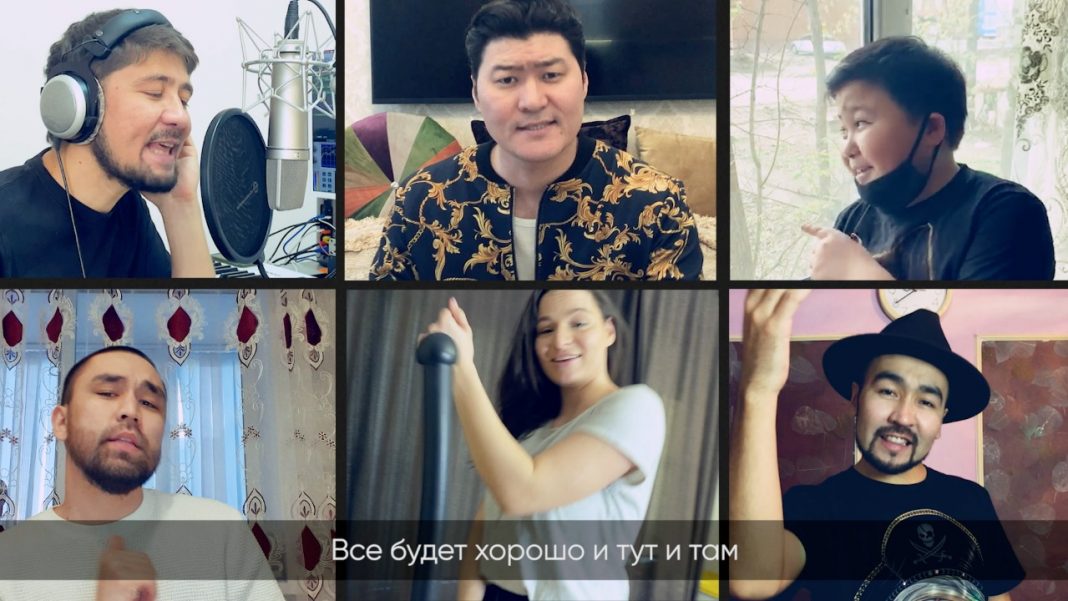 It was decided to write the lyrics in two languages: Kazakh and Russian. The author of the Kazakh text is Serzhan Bakhytzhan, and Russian lyrics was written by Jordan Arakelyan. As a result, we have a cheerful song with feel-good and funny lyrics.
After Khamit Shangaliyev wrote the song and made the arrangement, he contacted Yerlan Bekchurin, a sound producer and an arranger, and his colleagues, suggesting that the video be made at home. The song was performed by famous Kazakhstani artists including Kairat Bayekenov, Marzhan Arapbayeva, Khamit Shangaliyev, Amre, Rustem and Miras (Zhugunussov Brothers), Auka, Yerzhan Maxim, Madi Syzdykov and Jordan Arakelyan.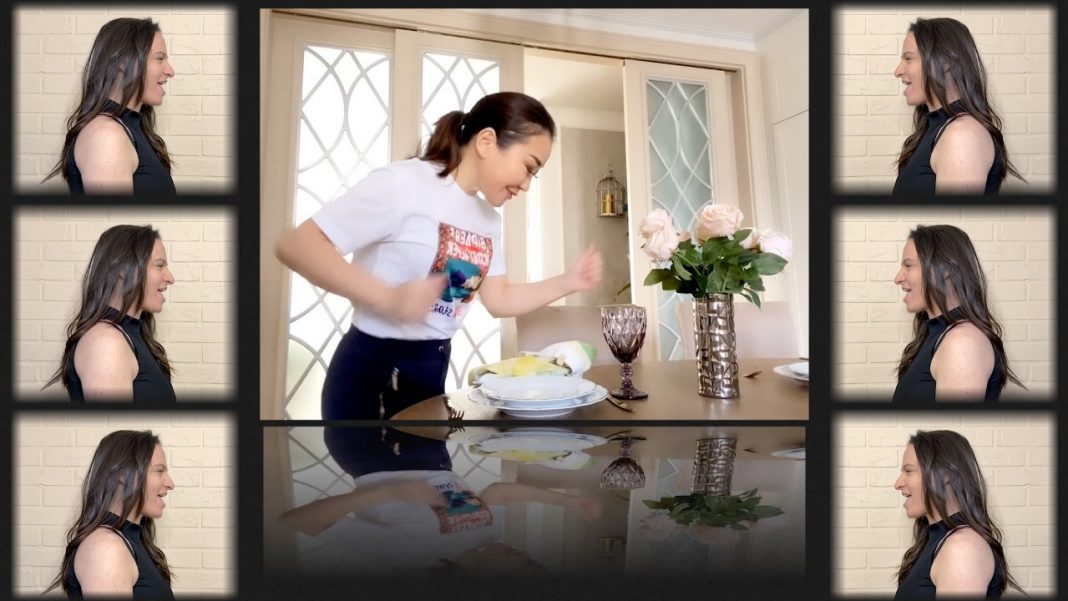 A feature of this small project is that each artist was recorded at home and directed shooting himself/herself. Jordan Arakelyan furnished interesting ideas for the video and enthusiastically shared them.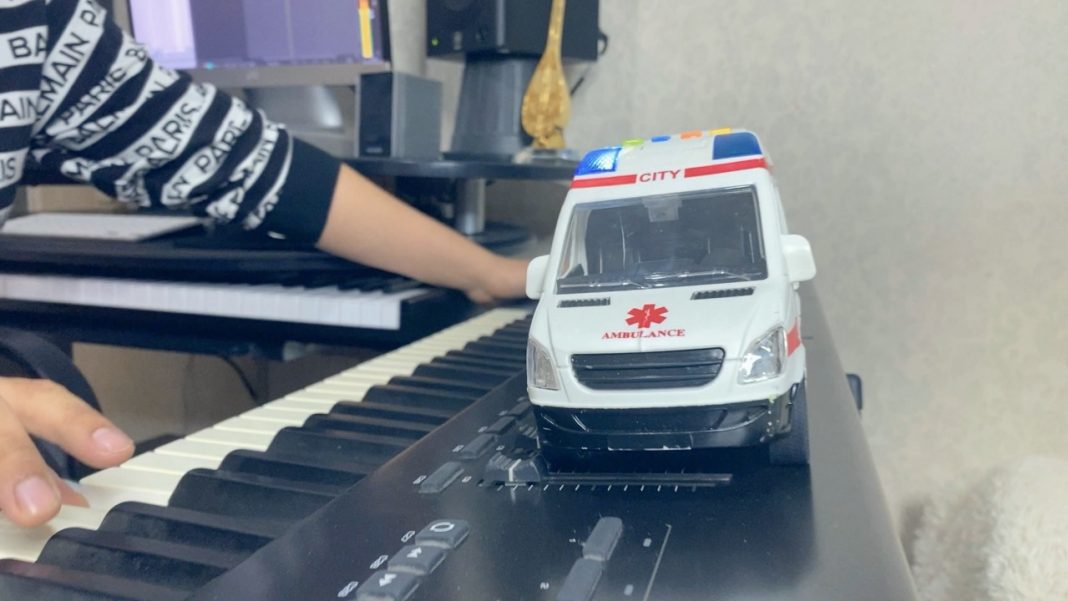 All the work on the project took place on a positive note. Each participant was very enthusiastic and inspired by the idea, trying to give it his/her personal charm and creativity. After all the videos were shot, Yerlan Bekchurin started editing, which became his first true experience in that area.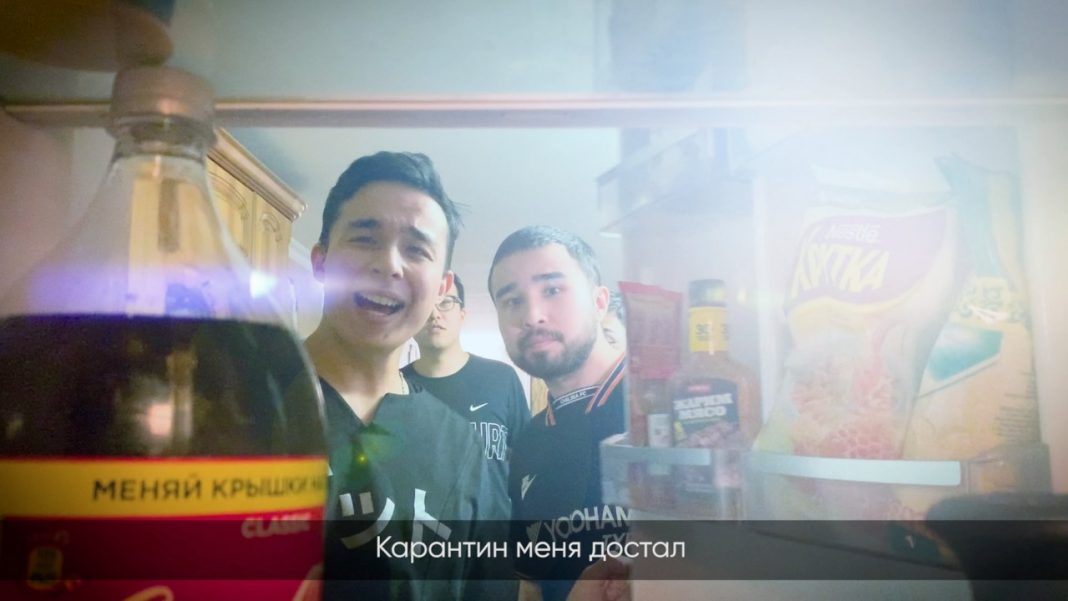 Also, the video has small animations that Jordan Arakelyan made herself. It was also her first experience.
The project was made by:
Music: Khamit Shangaliyev
Lyrics: Serzhan Bakhytzhan, Jordan Arakelyan
Arrangement/mixing: Khamit Shangaliyev
Featuring:
Kairat Bayekenov, Marzhan Arapbayeva, Khamit Shangaliyev, Jordan Arakelyan, Amre, Auka, Rustem and Miras (Zhugunussov Brothers), Yerzhan Maxim, Madi Syzdykov, Yerlan Bekchurin.
The author of the idea: Aktoty Rayimkulova, Elmira Akhmedyarova, Khamit Shangaliyev
Producer: Khamit Shangaliyev
Director: each artist is his/her own director
Creative producer/Animation: Jordan Arakelyan
Film editor: Yerlan Bekchurin