Igor Krutoy spoke about the new song "I miss you", which he wrote for Dimash Kudaibergen together with Igor Nikolaev.
Dimash Kudaibergen presented the song "I miss you" in the "Central Television" program on the NTV channel, DimashNews reports.
As the author of the music, Igor Krutoy, had commented, it didn't take long to write the composition: "Inspiration poured over the edge, it seemed to run its fingers along the keys of the piano with invisible threads." The composer wanted the song to have a successful fate, so he turned to his old colleague for help.
"I gave the music for writing the lyrics to Igor Nikolaev, as time and traditions have shown that when the two of us get down to business, we get a hit. And I would very much like this song to become a people's song and be performed everywhere, even at quiet evening gatherings" Igor Krutoy shared in an interview with DimashNews.
"I miss you" was the first song in the pandemic that Igor Krutoy wrote for Dimash Kudaibergen. I had to work on the composition remotely. Dimash recorded at his studio in Kazakhstan, then the song was mixed and finalized in Greece.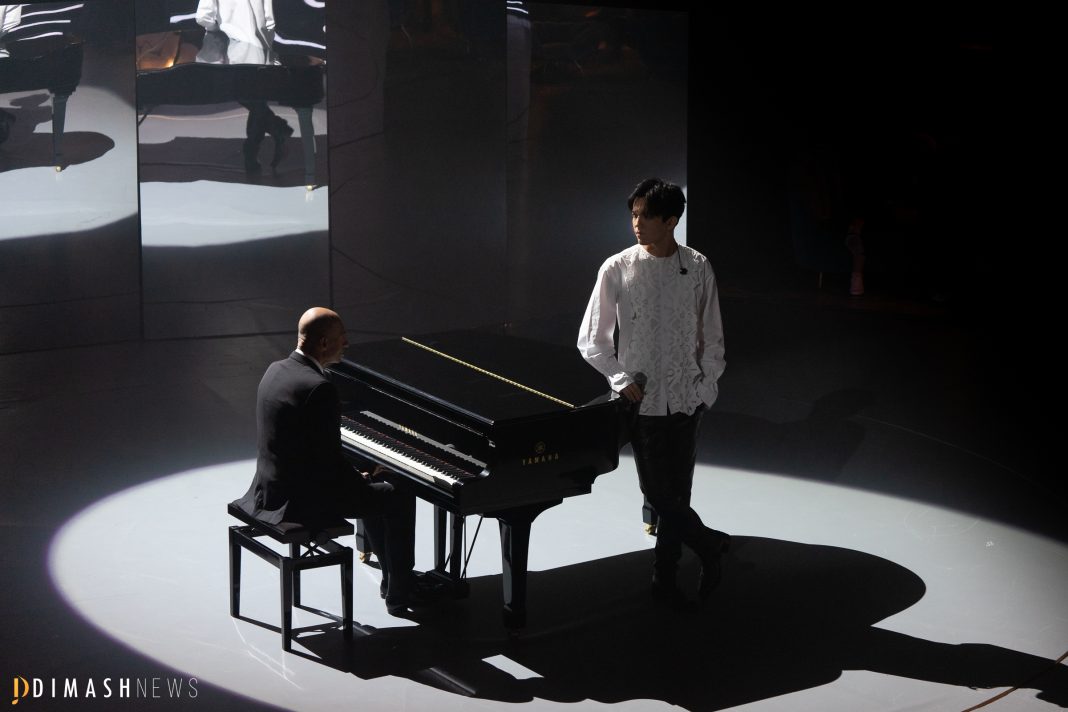 "It wasn't easy. But thank God there are many modern methods of content delivery nowadays. We remotely corrected certain things, removed something else, but managed to make something even more soulful than it was at the beginning. In the final version, it came out to be a really incredible and piercing song, which together with Dimash's voice, causes goosebumps. And this is a positive sign for me as an author," said Igor Krutoy.