On the birthday of Abai Kunanbayev, members of the jury of the Baqytty Bala contest laid flowers at the monument to the Kazakh classic.
While the young participants were preparing for the second competitive day of Baqytty Bala-2021, the jury members paid tribute to the memory of Abai Kunanbayev. On the day of the 176th anniversary of the Kazakh classic, they laid flowers at the monument to the great poet, thinker, composer and public figure.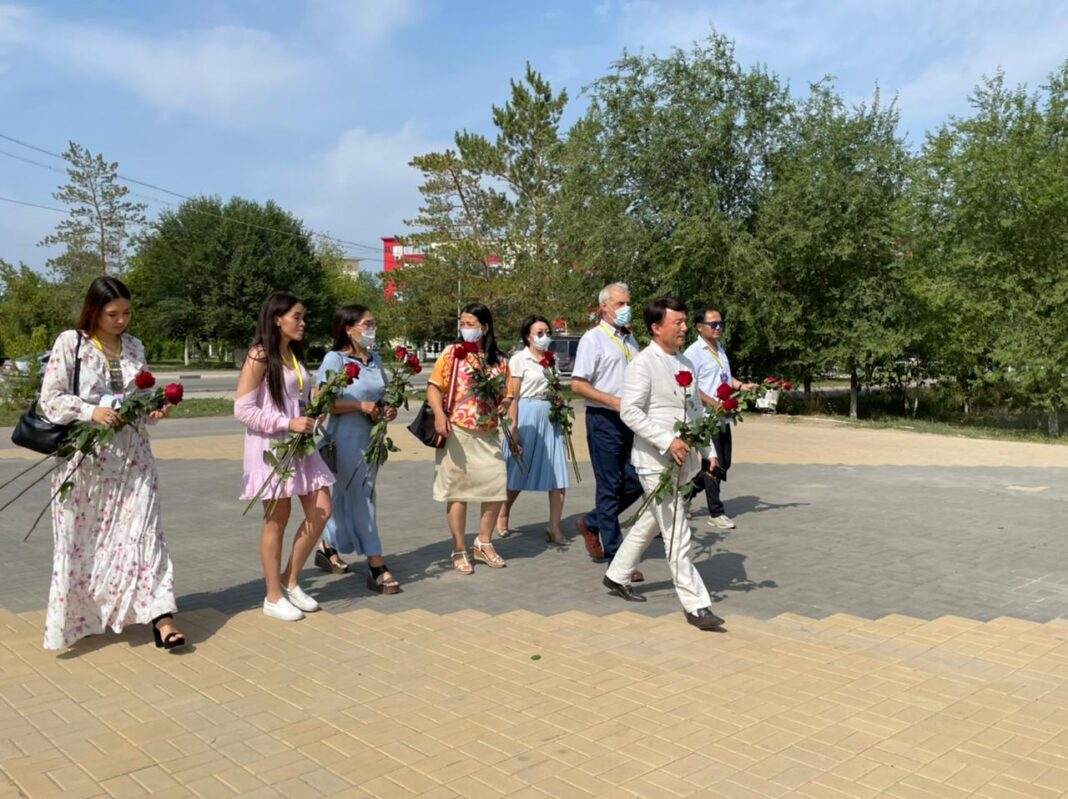 The judges of the competition were accompanied by the director of the Aktobe Philharmonic Society Elubai Kenzhaliev, the head of the regional department of culture Altynai Yunisova, the head of the creative center "DimashAli" Kanat Aitbaev and the winner of the Grand Prix "Slavianski Bazaar-2021" Ruhia Baidukenova.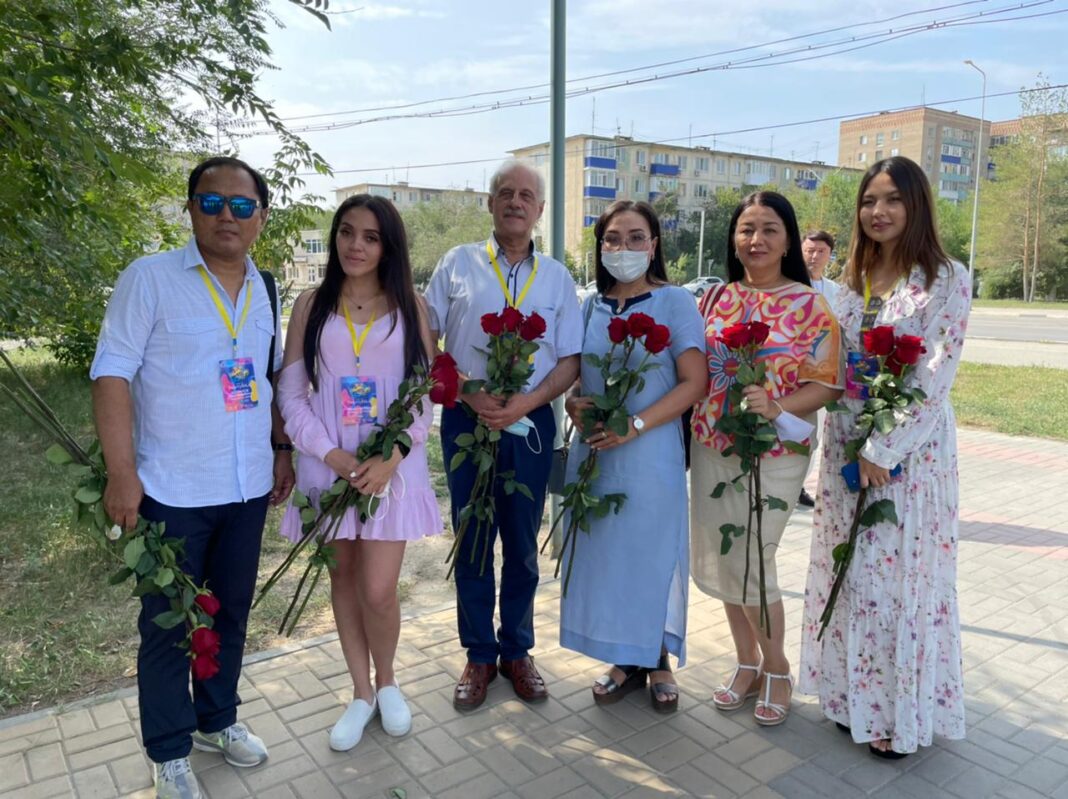 After laying flowers, Kazakhstanis told foreign guests about the significance of Abai's heritage. As it turned out, both the Bulgarian guest Nikolai Tekeliev and the singer Silvia Andrianalarimanga from Uzbekistan know about the poet and admire him.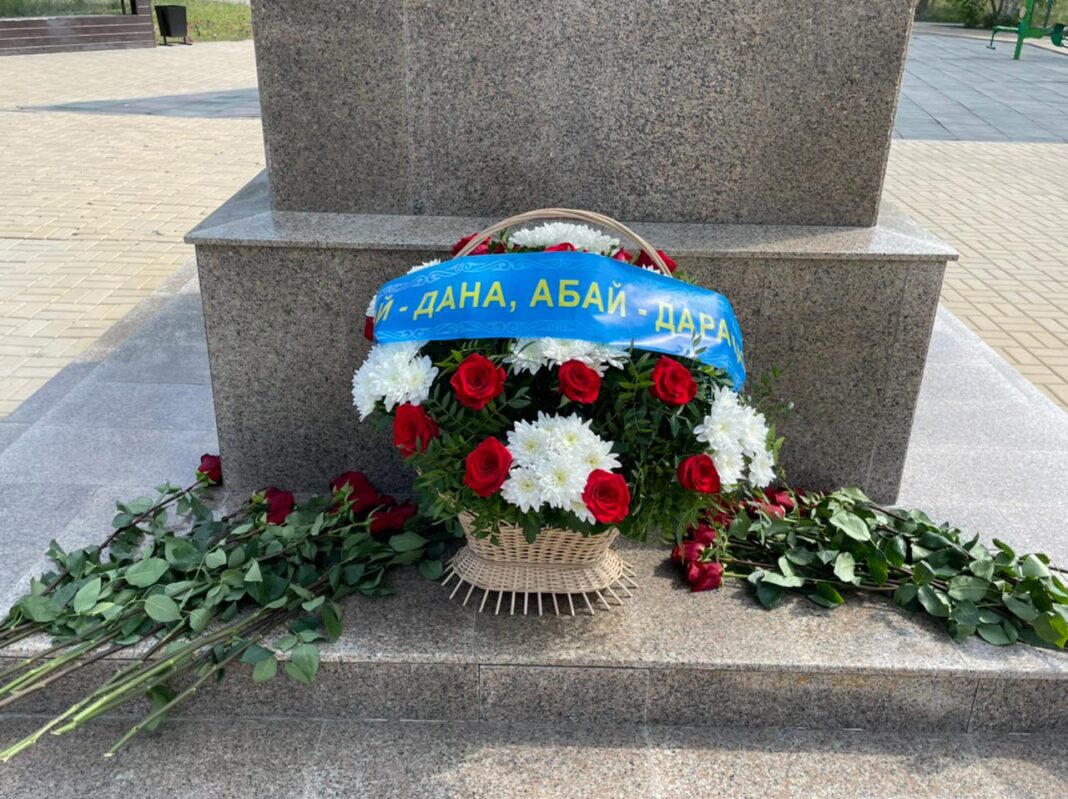 A monument with a height of more than six meters was dug in Aktobe in 2020 in honor of the 175th anniversary of Abai Kunanbayev. The monument stands in the center of the city at the intersection of Abai Avenue and Eset Batyr Street.