On May 24th, a video was released on the official YouTube channel of the Dimash USA Fan Club in the United States, where the fans united and performed a song by Dimash in his native language.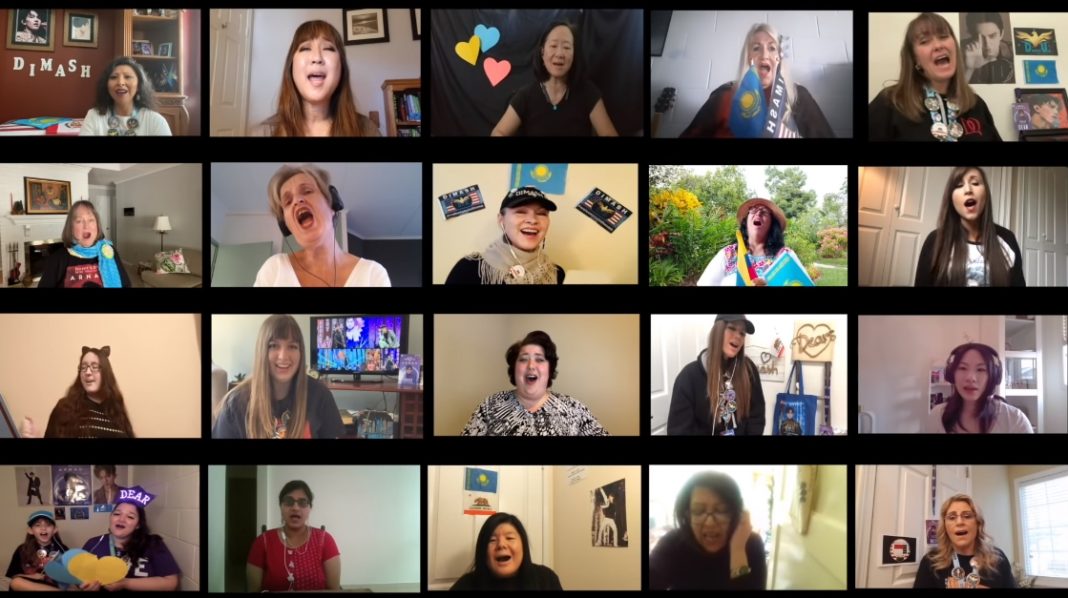 In early March, the administration of Dimash USA Fan Club presented the idea to the fan club state leaders with an idea of ​​recording a birthday video for Dimash's birthday. The State Leader of the California Dears Group, Kimberly Falcone, supported the idea. At that time it was not yet clear in what fashion to make the video.
Later, turning to Chelsea Dimond, a member of the Transliteration Team, Kimberly asked her to assist with making new videos. During the conversation, they came up with the idea to ask members of the club to sing "Daididau" for Dimash in his native language. They were inspired by online choirs that they had watched and thought it would be great to do something similar for Dears.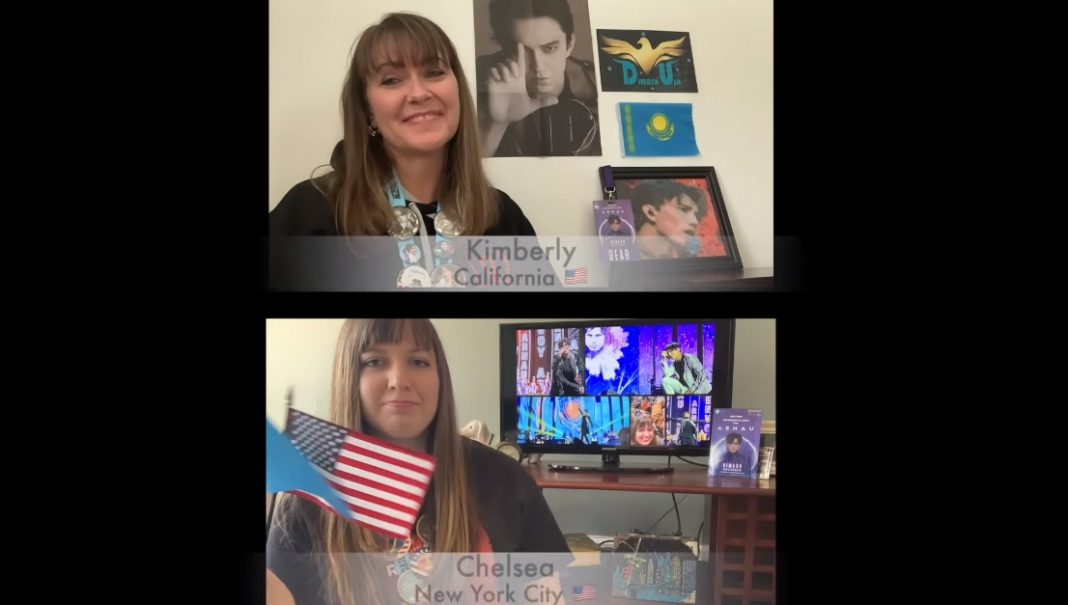 Their choice respectfully fell on Dimash's signature song "Daididau", which is of great importance to American fans after they attended the singer's solo concert in New York.
They recorded a video using FaceTime video call, where they talked about their idea, and published it on the official fan club Facebook page, hoping that other Dears would join them.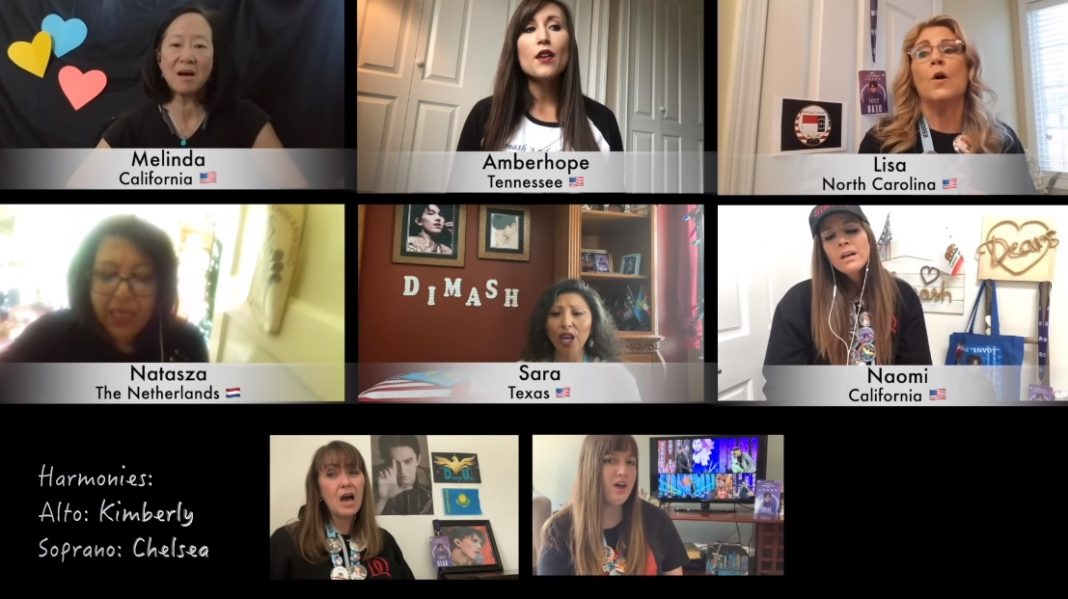 Dears that signed up to participate were asked to put on their headphones and sing in unison with Dimash during Daididau so that only their voices were heard on the recording. After all the videos were recorded, the team of the fan club collected them and put them together into one complete video.
According to American fans, it was very difficult for them to sing in the Kazakh language, although very enjoyable. However, a transliteration video of "Daididau" which was made by Kimberly Falcone months before, greatly simplified the recording process. Also, some Dears recorded back vocals and other harmonies to give the song more depth.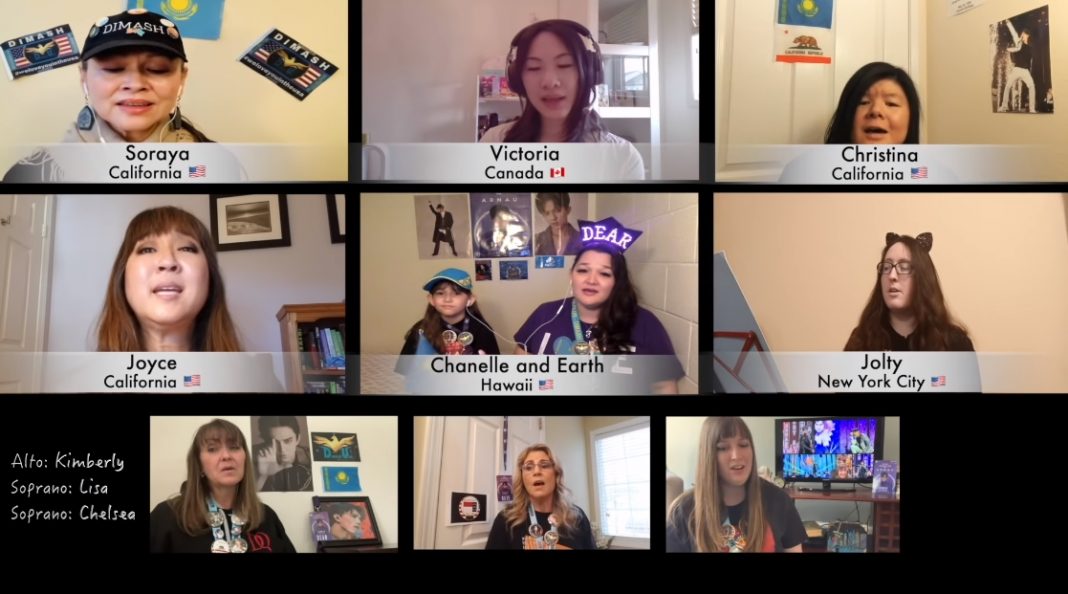 In general, the creation of the video took more than 100 hours. From converting the video to MP3 format, to synchronizing their voices with Dimash's. Initially, all the fans sang the whole song, and then the editors split the sections so that each participant was included.
In total, 21 Dears from 7 US states and 4 other countries (Netherlands, Canada, Columbia, and India) took part in the choir.
Also, a video with the birthday wishes was recorded, in which 102 fans from 21 states of the USA and 4 other countries (Argentina, Brazil, Canada, the Netherlands) took part.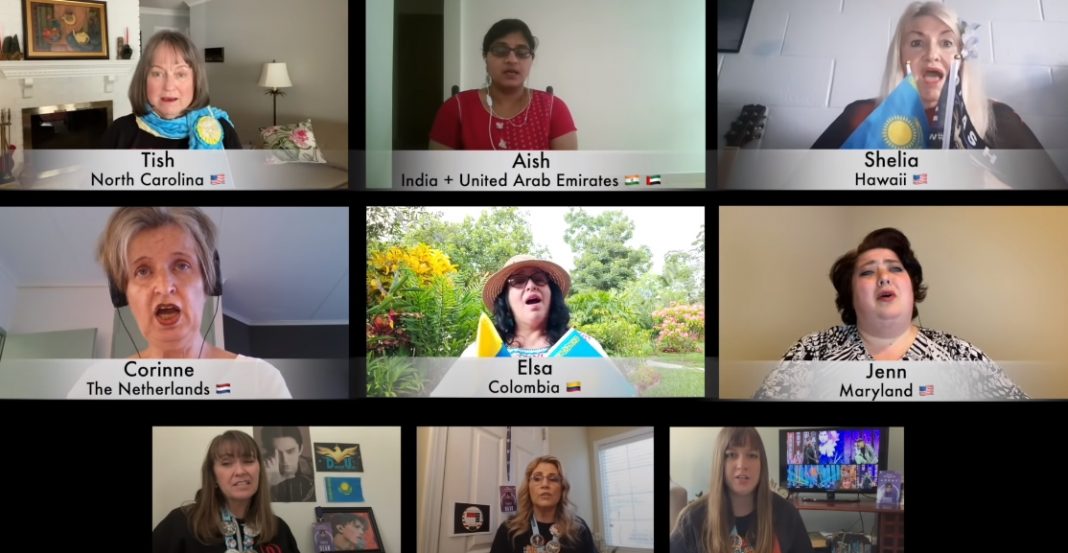 According to the administration of the American fan club, all Dears enjoyed the project very much. During quarantine, they were not only able to congratulate Dimash, making him happy, but also have a great time and got a lot of positive impressions while working on a joint project in the name of Dimash!
Translation by "Dimash USA Fan Club"