The popular Rio de Janeiro Extra newspaper has articles about Dimash Kudaibergen. The author of the articles is a fan of the artist – a  journalist Julia Maria de Assis. By covering the news about Dimash in the newspaper, Julia wants to increase the Brazilians' interest in the work of the Kazakh musician.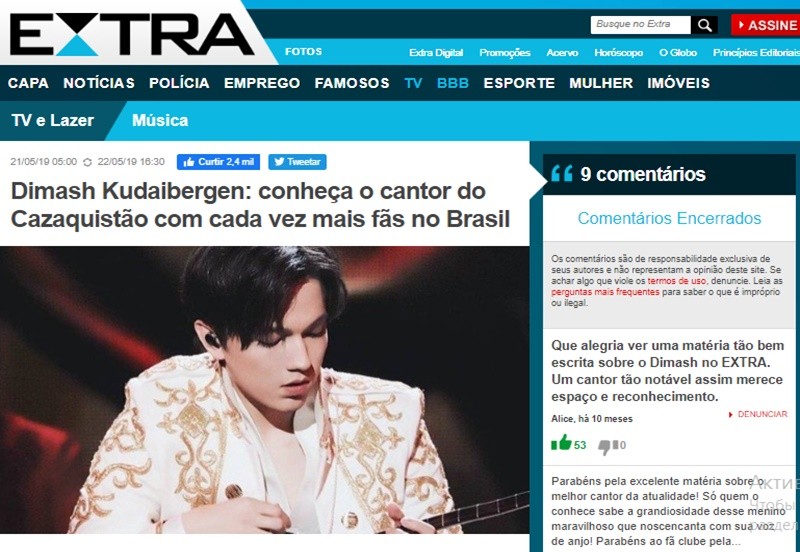 Extra is a Brazilian newspaper that has been published daily in Rio de Janeiro since 1998. It has national importance and is owned by "Globo", which is one of the largest communication companies in the world. The newspaper discusses such topics as: health, career, show business, fashion, literature, cooking, family relationships, psychology and so on. Newspaper slogan: "A informação que você escolheu" (Information you have selected).
Although Julia Assis is not a member herself, she actively works with the Brazilian Dimash fan club "DKFCB", which is the largest and most organized Dimash fan club in Brazil.
Dimash Fan Club in Brazil was organized in November 2018. The idea of creation belongs to Ana Paula Lima from Rio Grande do Sul and Tatiana Ribeiro from Paraiba. The girls stumbled upon Dimash's YouTube video and were instantly fascinated and amazed by his voice.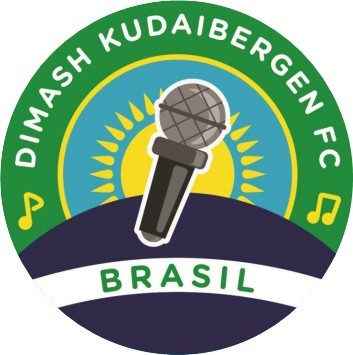 Finding each other in the comments section on YouTube "international group", Ana Paula Lima and Tatyana Ribeirohave been talking to each other. The girls immediately became friends, finding a common language, and decided to create a fan club of a Kazakh artist in their native Brazil.
"Dimash's songs are really something incredible. In our fan club we can share the feelings that we experience and contribute to the promotion of the singer's creativity in our country", says Tatyana Ribeiro.
But music is not the only thing that attacks fans to Dimash. The Brazilian dears are also fascinated by his charisma, the kindness with which he treats every fan of his, and of course his deep messages in songs, such as in "War and Peace".
After Dimash'sparticipation in the reality show "The World's Best", the number of fans of the singer in Brazil has increased markedly. The fan club has grown, and now has its own accounts not only on Facebook, but also on Instagram, Twitter and YouTube.