The Junior Eurovision Song Contest will take place this Sunday, November 29, 2020.  The charming Karakat Bashanova will represent Kazakhstan at this international event.  The young performer told the DimashNews editorial staff about the preparations for the competition, and also shared her emotions and impressions.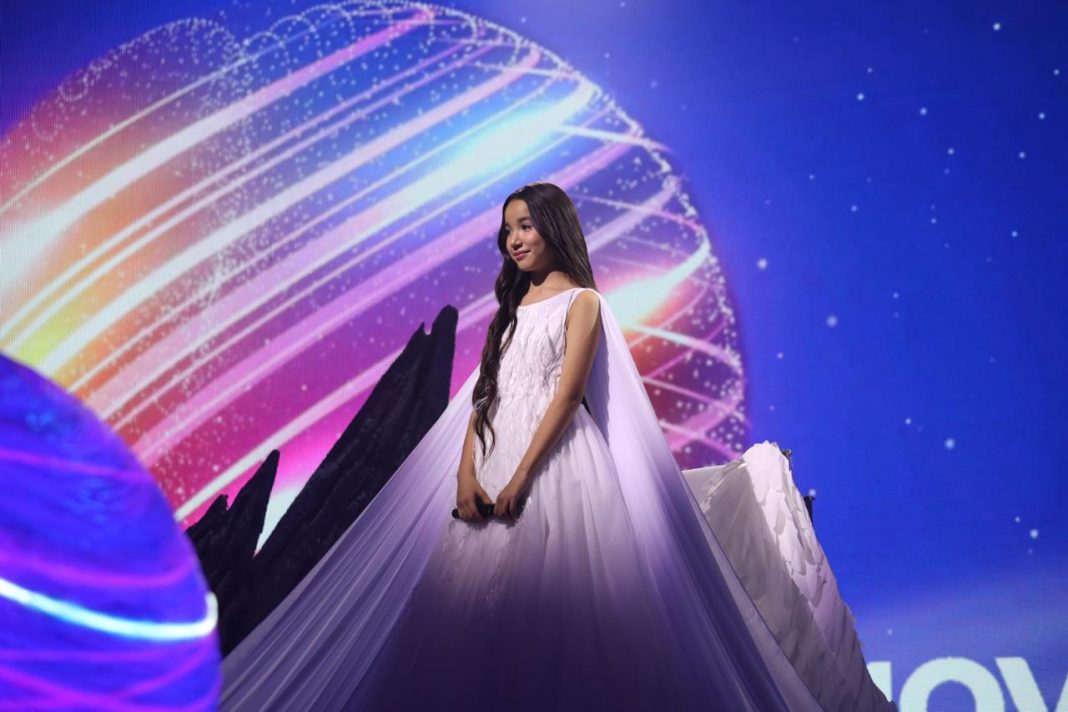 Twelve-year-old Karakat Bashanova was born in the village of Ryskulov, near the city of Talgar, in the Almaty region. She currently studies at the Republican Music School named after the famous Kazakhstani legendary opera singer Kulyash Baiseitova.
From her very infancy, a boundless and sincere love for music was awakened in the little girl by her dad.  Little Karakat was hardly two months old when he started playing a variety of music for her, in particular songs by his favorite band "MuzArt".
Immersed in those bright feelings for the art of music, the one-year-old toddler began to hum songs while her proud father filmed her on video.  By the time she was five, Karakat started participating in children's singing competitions. It was not until the age of nine that she was able to take professional voice lessons.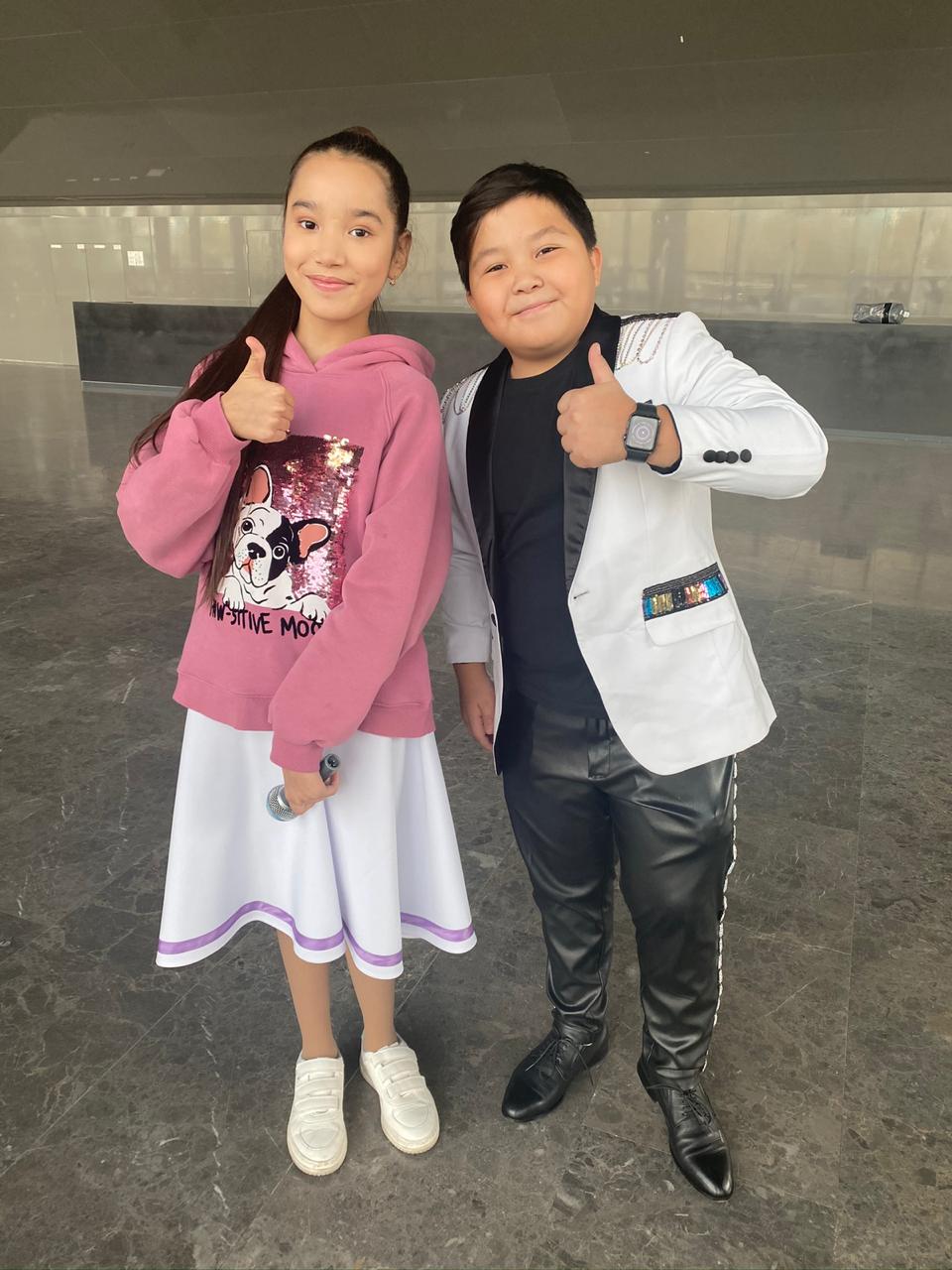 For a year and a half, the young performer studied at the studio of the famous Kazakhstani singer Karakat Abildina. Then, for the last few months, she has been studying with the vocal coach Liza Kalgulova and strives to devote an hour and a half to vocal training every day.
In 2019, Karakat Bashanova took part in the Baqytty Bala competition, winning the honorable 3rd place.  The idea of establishing such a contest was first suggested by Dimash's fan club "Dimash Salem".  The world famous performer's fans thought that such a project would be most suitable for Dimash, since he himself began his career by participating in competitions. Dimash also loves children and supports them greatly.  This idea immediately appealed to Dimash and his parents.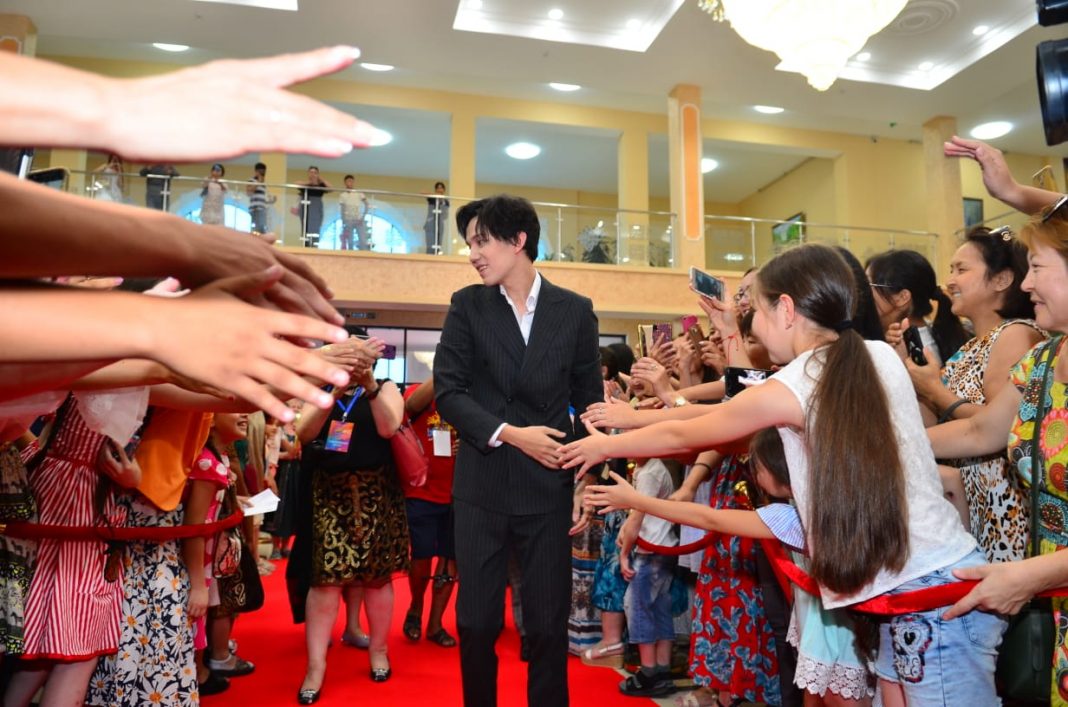 The Baqytty Bala competition fulfilled Karakat's little dream of performing on stage with a violin.  She then sang the Kazakh folk song "Zhelkildek" and the English language song "I have nothing" from Whitney Houston's repertoire.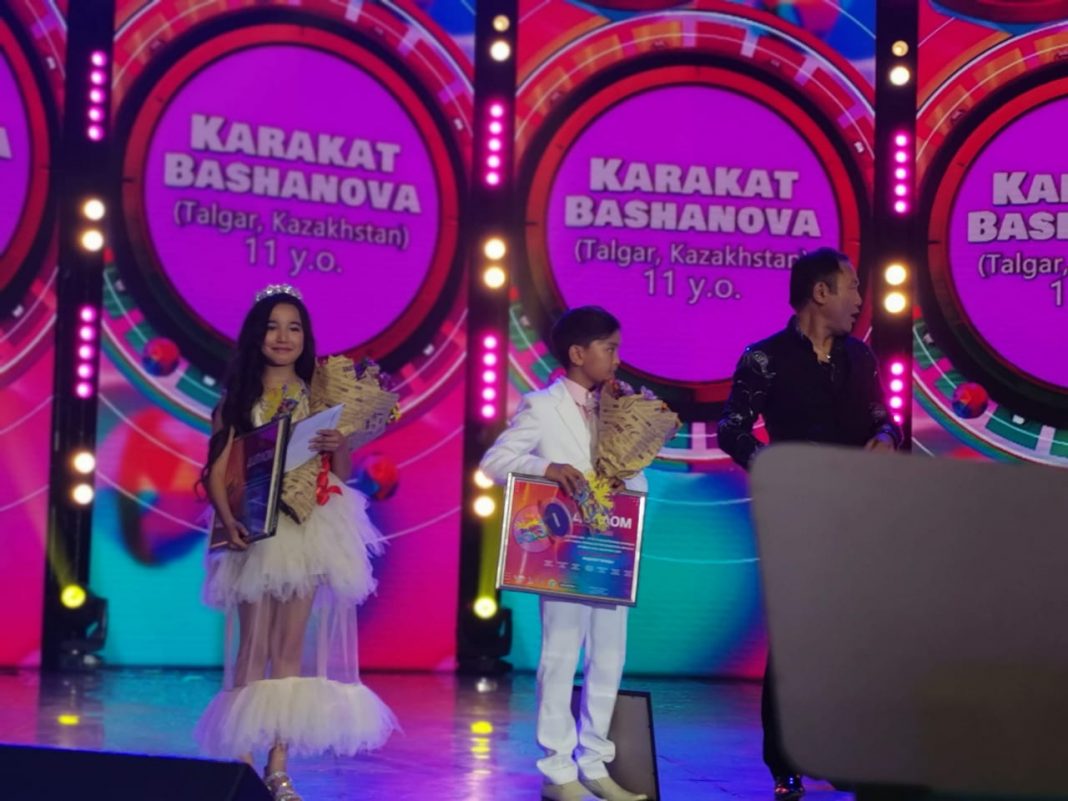 "From the Baqytty Bala I have only the most positive emotions. There were many contestants from different countries: Russia, Ukraine, Belarus, and Turkey. We all became very good friends and we still keep in touch.  During the competition, we lived in a beautiful place near the lake with a beautiful view of nature, and at night the whole team rode bicycles. The day after the competition, there was a grand finale where we arrived in a limousine. And we were greeted by a red carpet with a musical orchestra. It was unforgettable – I felt like a Hollywood star," Karakat reminisces with a smile.
Now the young performer is preparing for the upcoming Junior Eurovision Song Contest.  She won this honor through the National Selection last September, where 12 participants competed from all over Kazakhstan.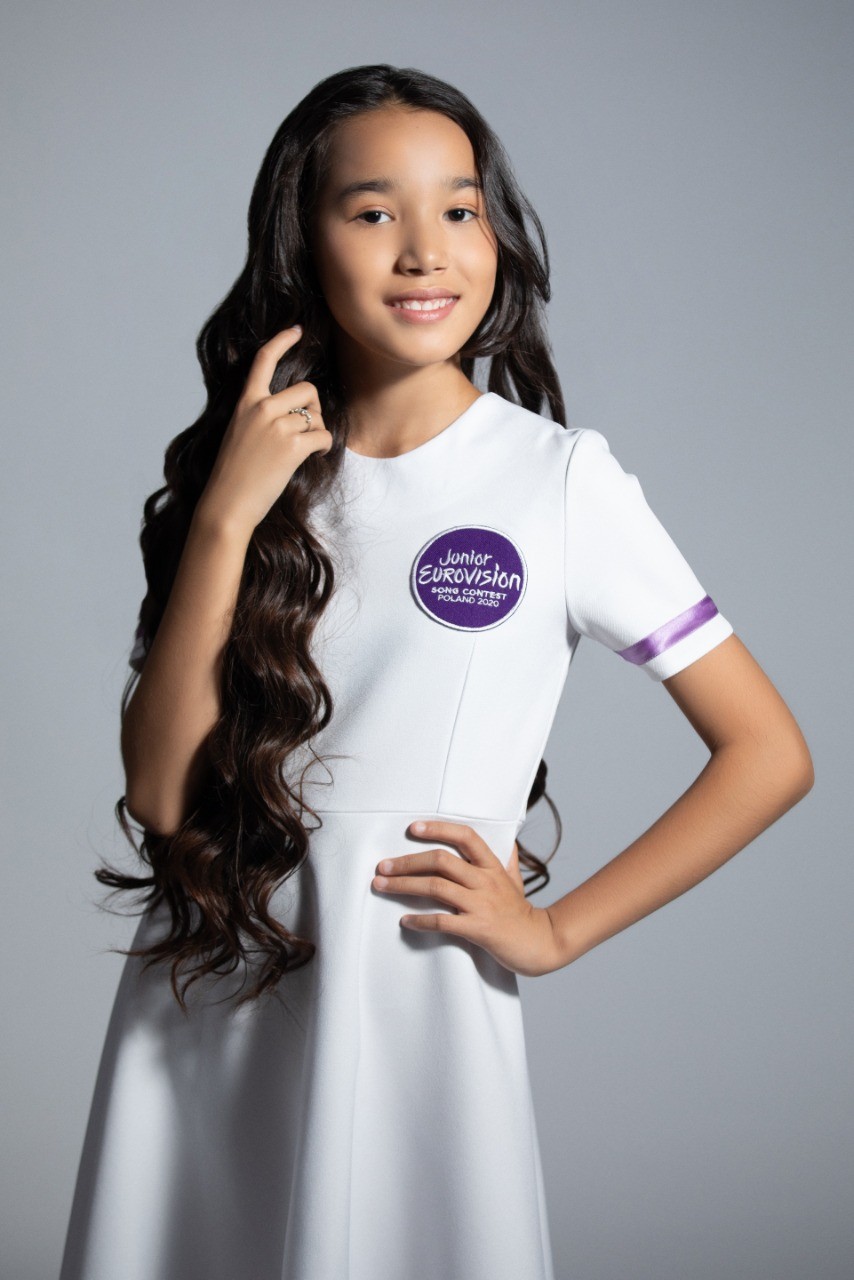 For the young girl, this is her first time to enter a contest of this scale, so she admits that she feels excitement, because after all it is a great responsibility.  Karakat wishes to justify all the hopes placed on her, and therefore prepares for the competition from morning to evening, sparing no effort.
However, even despite the fact that the last weeks of preparation turned out to be very busy, the girl still does not want it all to end.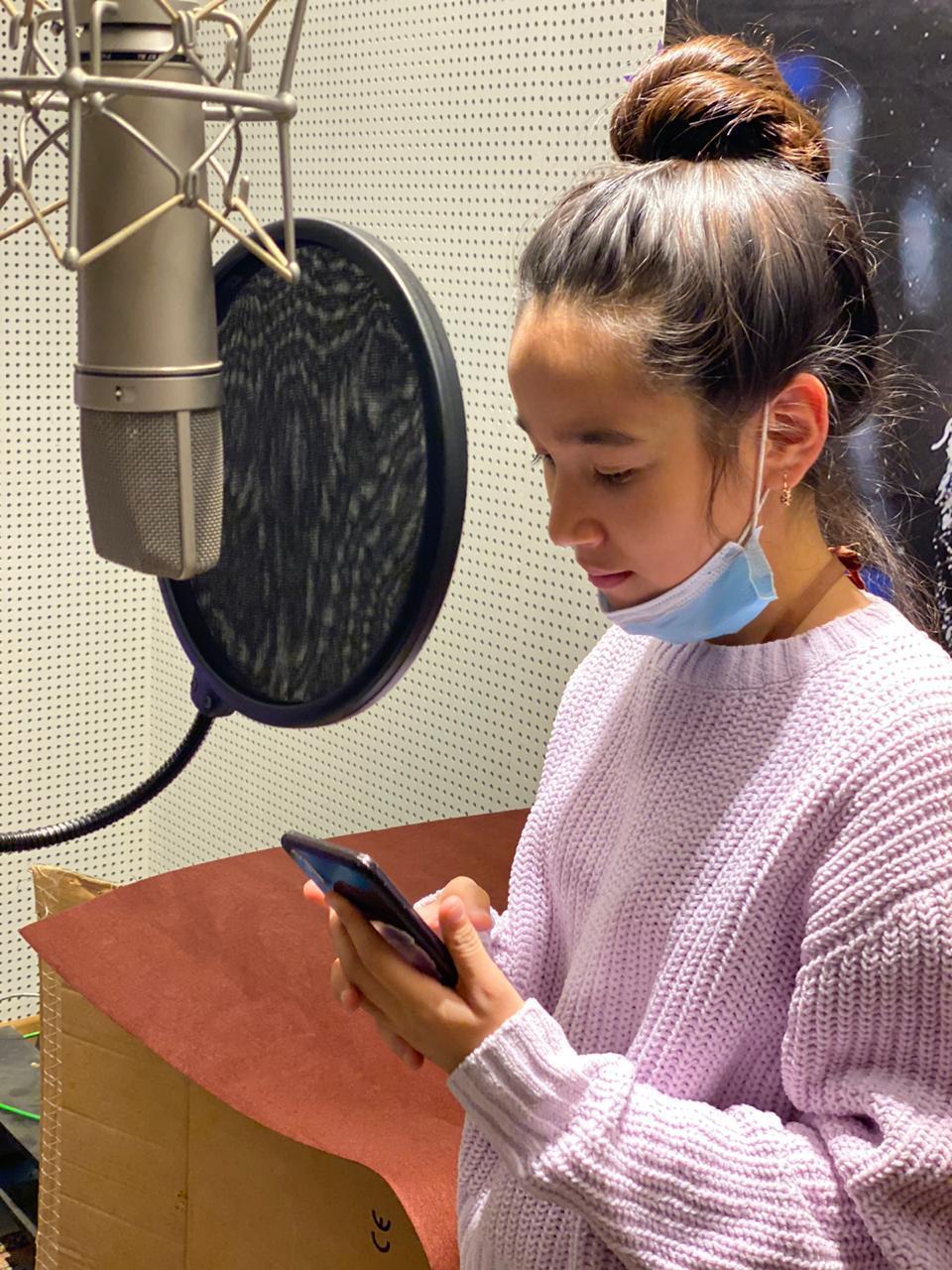 At the Junior Eurovision Song Contest, Karakat will present an emotional song "Forever", which is dedicated to her beloved father.
The song was written by the Kazakh composer Khamit Shangaliev. When he and Karakat met, the musician asked what song the girl would like to convey to the world, standing on the big stage of Europe.  For a long time, Karakat did not dare voice what she really wanted, since it was such a personal story, but in the end she plucked up her courage and told him that she wanted to dedicate the song to her dad.  Her story touched Khamit very deeply, as he identified thoroughly with such feelings. As a consequence, the song was born pretty quickly.
"All my successes, all my achievements, all my small victories are all thanks to my dad.  After all, it was he who awakened in me a love for music and singing.  This song is very special for me, because I consider it my mission in creativity — to leave my father's name in history with my song," Karakat disclosed.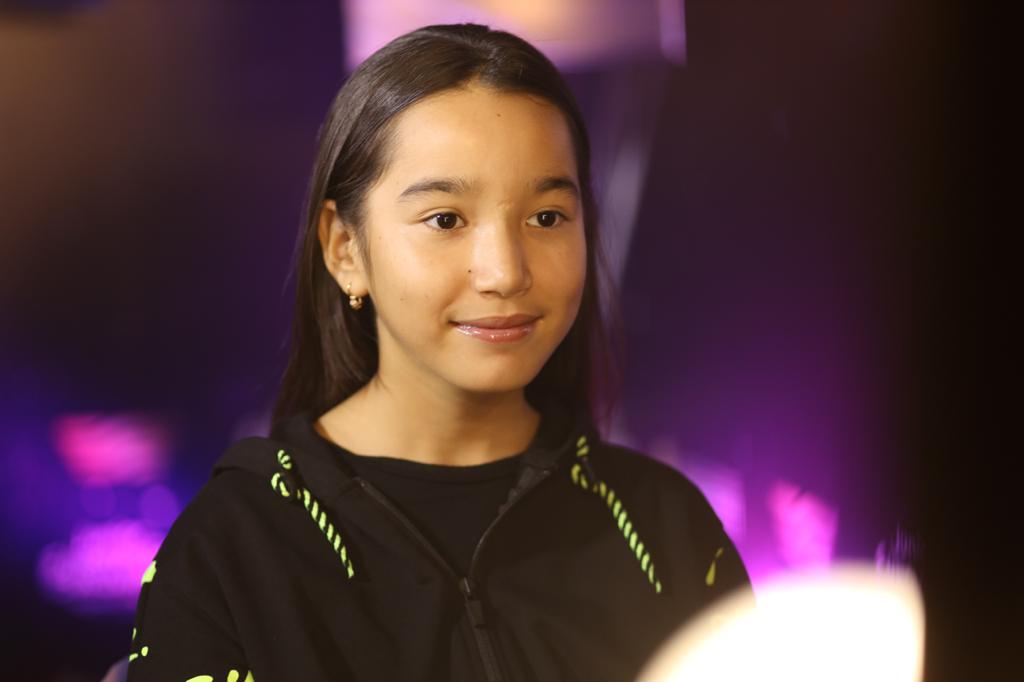 In the future, Karakat dreams of becoming a full-fledged artist: one who not only sings but also plays several musical instruments. Accordingly, she is currently learning to play the violin and piano diligently.
The girl's greatest dream is to show her mother the white nights of St. Petersburg, and one day to hold her violin concert there.