On June 8, on the popular Riga radio "PIK 100FM", for the first time, the rotation of Dimash's song "Love of Tired Swans" began.
Throughout June, the song will be broadcast twice a day on schedule, and then will remain in the playlist of the radio station and will be regularly broadcast on its waves.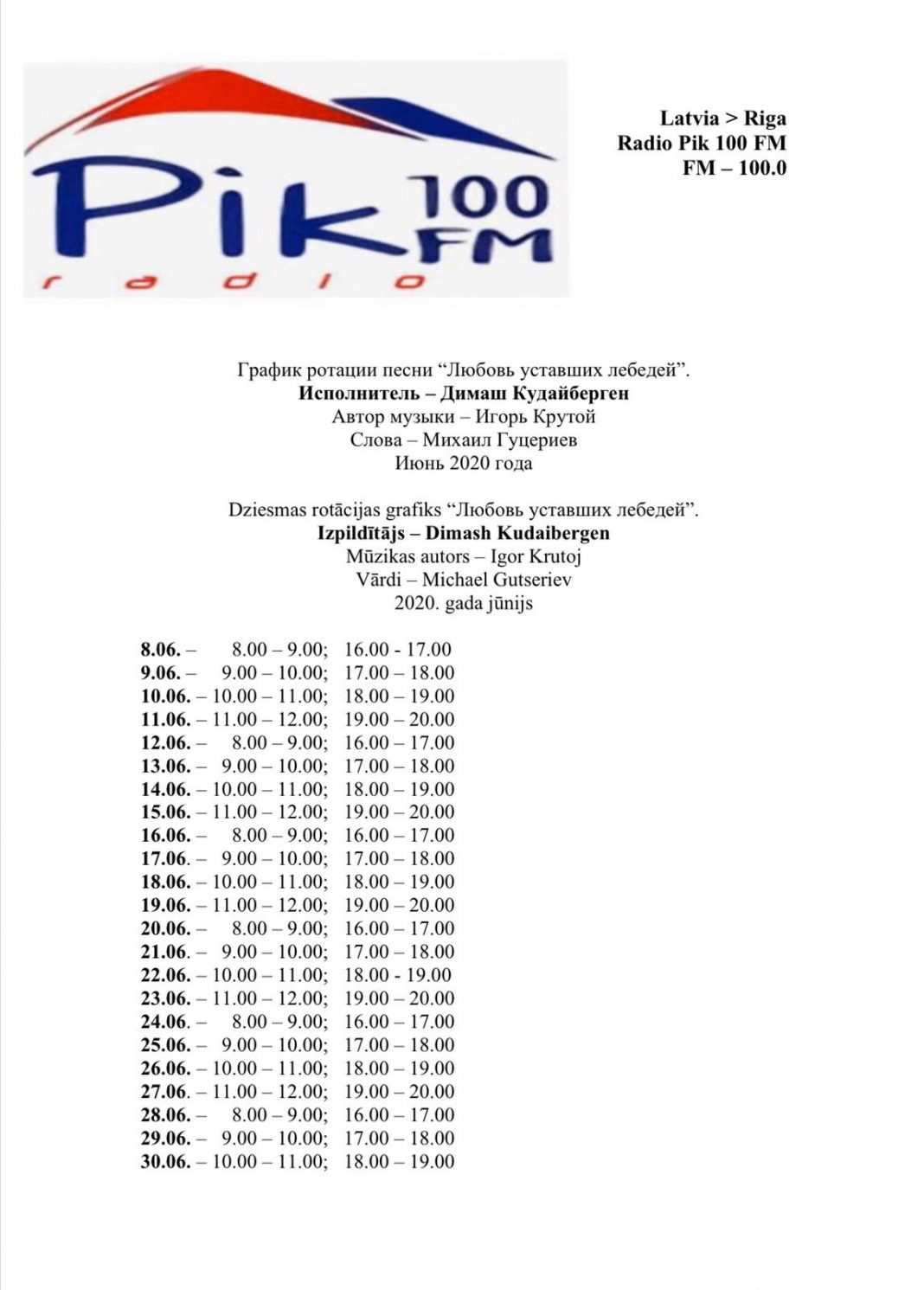 Radio "PIK 100FM" ¬– is one of the largest Latvian radio stations, which has been on the air for 22 years. For its interesting and sincere format it is called the "warmest radio".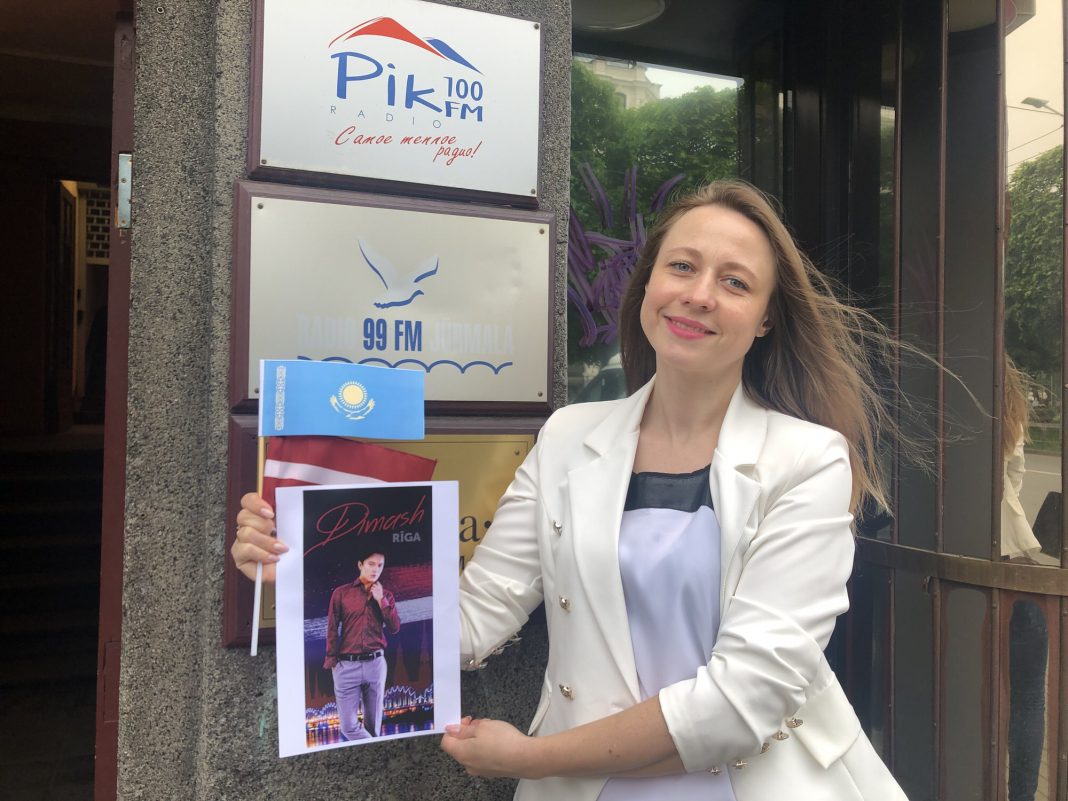 After the concert of Dimash in the heart of Latvia, Riga, the inhabitants of the country had a huge interest in the work of the young artist. In addition, fans began to study the history and culture of his homeland, Kazakhstan, and even began to learn the Kazakh language.
Seeing this great interest, the Latvian Dimash fan club "Dimash Latvia Dears" began to realize his dream of even more popularizing the work of the Kazakh artist in his country. Upon learning that the director of Radio "PIK100FM" is also a fan of the singer, they turned to her with a request to rotate one of his songs. After the agreement was reached, the song "Love of Tired Swans" was chosen, written by Igor Krutoy and Mikhail Gutseriev, which for many listeners is a visiting card of the singer.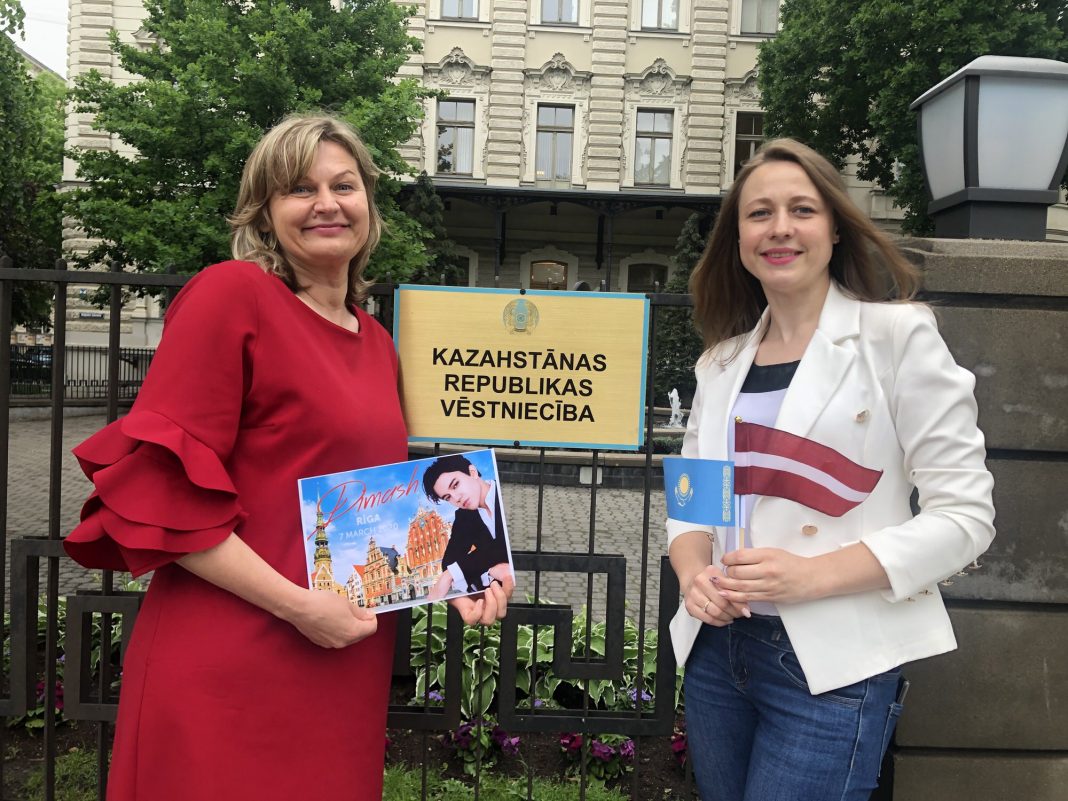 After the song was aired, the whole world began to listen to the Latvian radio station. Fans of Dimash's work regularly send warm and good reviews to the radio.
The active work of Dears in promoting Dimash in Latvia continues. Today, June 15th, the first broadcast took place, where the song "Your Love" was written, written especially for the singer Igor Krutoy and Lara Fabian, which premiered recently. Now Latvian listeners are looking forward to when the song Dimash in Kazakh will be heard on the radio.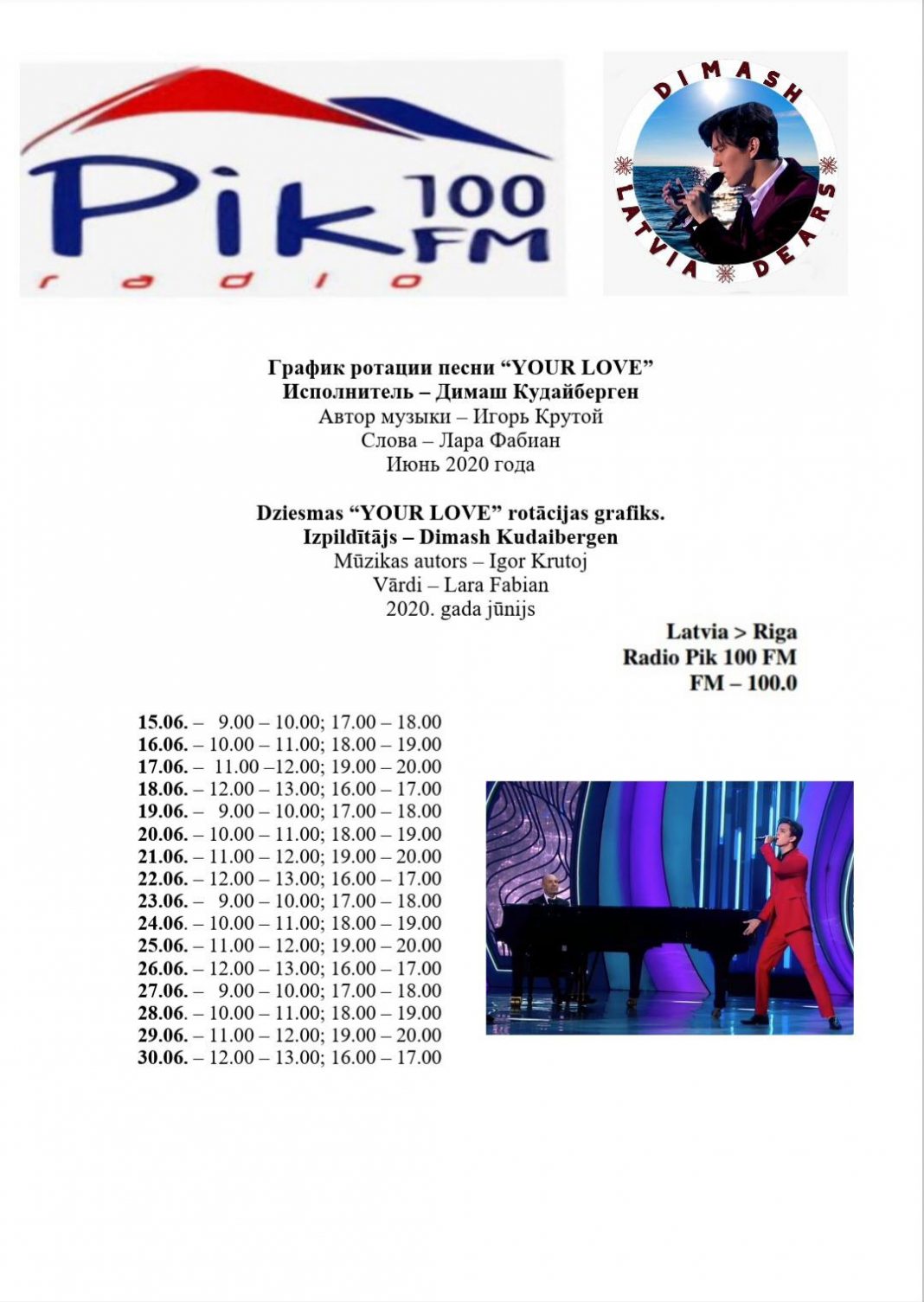 Dears also plans to start cooperation with other Latvian radio stations, and work in this direction is already underway.
At the same time, the Dimash Latvia Dears fan club is preparing more surprises for its beloved artist!
Dimash Latvia Dears Fan Club,
english translation by Ghada