The official project "Dimash Manga" was announced on May 24th for Dimash's 26th birthday. This is "Japanese Manga" which is imported from Russia with singer Dimash as one of the main characters. In early July, it will be release worldwide both paper book version and online version on their online store.
Dimash Fan Club in Japan "DJFC" conducted an interview with Hidemaru Sato, a member of the Dimash Manga team, who is the official representative of the project in Japan and also the person in charge of the Japanese SNS account.
"Hello Dears , nice to meet you.
My name is Hidemaru Sato, who manages the Dimash Manga project in Japan.
I think it was strange for everyone to suddenly see an SNS account one day.
I am excuse for the late greeting. We will do our best to make the product will be enjoyable for everyone. Thank you very much".
◆Profile
Born in 1986 in Sapporo, Hokkaido.
After studying Russian language at university, he worked in Moscow, Russia for two years.
He became independent after that and he is now mainly work as a consultant for Russian companies.
My hobby is traveling alone (I haven't been done for years) and playing with my 4 year old.
– What kind of manga did you read when you were little? What kind of child was Hidemaru himself?
– I used to read Doraemon and other comics from the Manga magazine named "Koro Koro Comic" it was very popular magazine so that I could keep up with my classmates at school, but eventually I read "Barefoot Gen" and "Blackjack" that were in my parent's bookshelves. When I was a kid, I was pretty prominent, loved to make my classmates laugh, and always tried to stay in the center of the group.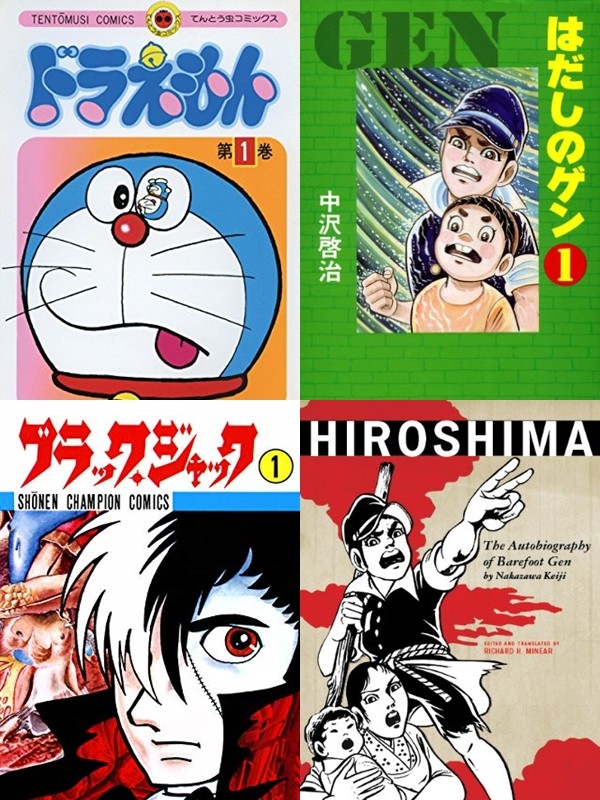 – Do you have any manga you read in your youth? What did you like?
– The one I read most often was "Kochikame". At that time, I was in the midst of a rebellion period. I enjoyed to read, as the characters are all so funny and somehow terrible and very rough. Also, through this comics I learned that not only skyscrapers but also people's life in downtown Tokyo and the character concept of "Edokko" even I was in Sapporo.
– Do you have a favorite TV anime? What do you like about the anime?
– It may be more like a manga than an anime, but it's a "slam dunk". I learned that if you give up, the game will be over. I think it's a great influence to be able to clearly recall the line or scene from it even now. Also one of the reasons is that I love the theme song sang by WANDS.
– Do you have a favorite anime movie? What part do you like?
– A story about "Coo from the distant sea" (broadcast in 1993), a Japanese parent and child immigrating to Fiji and a baby of Plesiosaurus who was found by chance. It is full of romance living in a southern island with a dinosaur, and the little sad ending touched my heart. It's not broadcast on TV much, but I watched it at the movie theater and rented the video many times. I was longing for to live with dolphins on the southern islands in the future, but now I am working with Russia, which is the opposite all the way.
– What do you think about Shojo(Girl's) Manga? Do you know any writers?
– For me, Shoujo Manga "Sailor Moon", is it Naoko Takeuchi? There were many girl cousins, so I was aquatinted Shoujo Manga because of them. By the way, this work is very popular in Russia, and I think most of the children under my generation are watching it. It definitely has a great influence on Russian cartoonists.
– Do you know the girl manga writer group "aHana no 24 nen gumi"?
– I read "the family of Po" by Moto Hagio, I found them at my relative's house. I remember that have a great perspective of the world. I understand that "24nen gumi" is a great group of writers who established the world of shojo manga.
– Japan is known as a great manga powerhouse. We Japanese readers know all about manga. Please tell us your honest opinion about the prospect of DimashManga going into this huge Japanese comic market.
– It's difficult to compete in the Japanese market as a single manga work, so it is essential that the recognition of Dimash himself increases in Japan and the popularity might increase with him. If Dimash has gained a certain level of recognition in Japan, there is a possibility to have a synergistic effect.
– Do you still have any Japanese comics you like to read these days?
– "Space Brothers". This book makes you feel positive way of thinking that you have the freedom to chasing your dreams and tell me that having a dream will make your life a little more enjoyable.
– Who is your favorite Japanese manga author? Why?
– Osamu Tezuka. He is the person who established modern manga.Without him, DimashManga might not have been talked about to create (laughs) Also, his work is in the form of manga, but they give us feel likes to be watching a movie and reading a novel. His work is that amazing..but I think very few writers give us such a feeling.
– How did you feel when you first heard Dimash?
– When I first heard "SOS", I played it on Youtube with the intention of lightly listening to it as work information, but I got overwhelmed by his outstanding vocal and I was stunned for a while. In the manga work, Dimash's singing voice helps to confront the enemy from another dimension, but his actual singing voice also in another dimension, which is something I had never heard before. Of course his wide vocal range is wonderful, but I got the impression that his voice permeates deep into my heart. Moreover, I believe that there are no other singers with this singing abilities like him in Japan, who is as young as 26 years old. I felt an enormous potential in his future.
Translation by Noriko / Interview by Dimash Japan FC
Dimash Manga official social media accounts:
Instagram: https://instagram.com/Dimash.Manga
Facebook: https://facebook.com/dimash.manga.drs/
Twitter: https://twitter.com/DimashManga
YouTube: https://youtube.com/c/dimashmanga
Telegram: https://t.me/dimash_manga
ВКонтакте: https://vk.com/dimash.manga
Одноклассники: https://ok.ru/dimash.manga
Tik Tok: https://tiktok.com/@dimash.manga