The 1st round of the III season of the Baqytty Bala Children's Open Vocal Competition has begun. At the press conference, members of the jury and festival organizers answered questions from the media.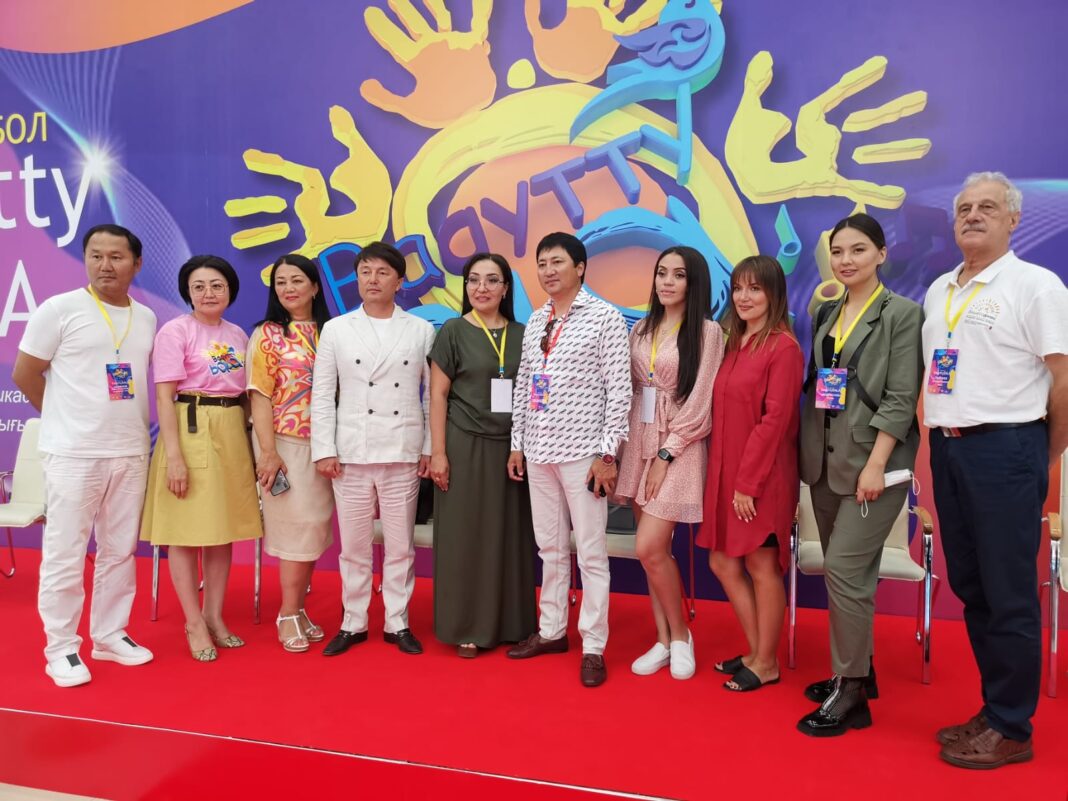 The meeting with journalists took place on August 9 at the Oner Ortalygy Concert Hall in Aktobe.
The questions of the media representatives were answered by the head of the creative center "DimashAli" Kanat Aitbayev, the head of the regional board of culture, archives and documentation Altynai Yunisova, the director of the competition Anna Oboyanskaya, as well as the jury members: Marat Aitimov, Nikolai Tekeliev, Svetlana Aitbayeva, Klara Tolenbayeva and Silvia Andrianalarimanga.
When asked how Baqytty Bala differs from other festivals, Kanat Aitbayev replied:
"Baqytty Bala" is a festival where we should not only compete, but also find each other, find friends in life and in creativity. Having met the children yesterday, we saw that they have already become friends. They play, joke, have fun. Therefore, we can safely say that our main goal has been achieved. After all, such contests and festivals should leave only positive emotions in the heart."
Festival director Anna Oboyanskaya noted that every year children with very high vocal skills participate in the competition:
"I am bursting with great pride for our contestants. The participants of all three seasons are high-level vocalists. And we always see the success of our children in the future, because they all become laureates of big competitions, both at the level of their country and at the international level."
One of the most important questions of interest to all the contestants, how the performances of children will be evaluated and what special attention will be paid to, was answered by the members of the judging panel:
"Now there is a wave of musically gifted children who are in no way inferior to adult performers. They perform on stage like accomplished artists. Having caught a glimpse of the rehearsal, I was scared how I would judge today. This is very exciting. As a jury, first, I pay attention to the intonational purity of the performance, musicality. Beauty, artistry, stage images, and outfits are also important. All children are great fellows and very talented. It will be very difficult for us," answered Svetlana Aitbaeva.
Doctor of aesthetics Nikolay Tekeliev shared that he pays attention to everything, even the most insignificant things:
"Since this is a vocal competition, the first thing is, of course, vocal mastery. But personally, I pay attention to all the details: how the child is dressed, what his repertoire is, how child entered the stage, how left it. I always tell all the contestants: "Your performance starts behind the scenes and ends there." So you need to go on stage with dignity and leave it with dignity. The repertoire is also important. When a song is playing in a language I don't know, I always ask the contestants what the song was about. For me, the age of the participant and what he sings about is important. When a child sings that he is dying of love, I don't like that."
Uzbek singer Silvia Andrianalarimanga noted that she most appreciates their individuality in the contestants:
"You don't have to try to copy someone, you have to be yourselves. Exude your own charisma and personality. If the participants art themself, I will feel it."