By the decree of the President Kassym-Jomart Tokayev, the soloist of the State Academic Philharmonic Society of Nur-Sultan Svetlana Aitbayeva has received an honorable Order of Chevalier.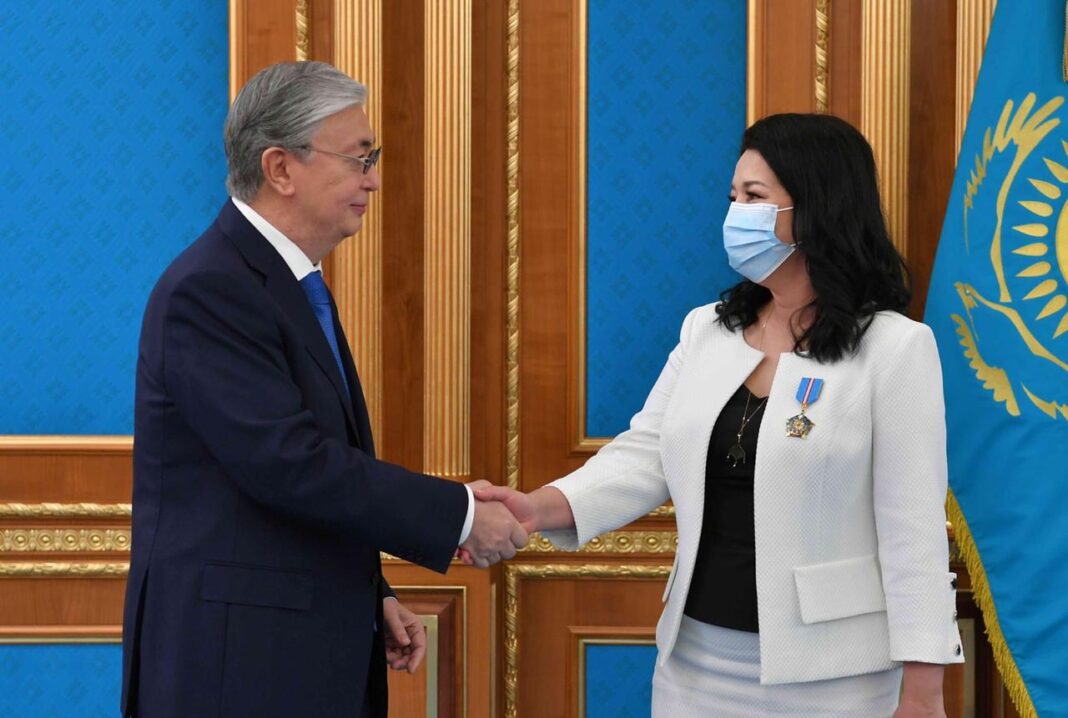 In her youth, Svetlana graduated from the Aktobe Regional State University named after K.Zhubanov. For more than 20 years, she has been working in the field of culture and art which has earned her the highest title in her profession, as the "Honored Artist of the Republic of Kazakhstan". She has performed across all regions and cities of Kazakhstan, as well as abroad.
The ceremony for the awards took place on December 14, 2020.
Such Order of Chevalier goes by the name of "Qurmet" – it is awarded only to citizens for their merits in the development of the economy, social field, science and culture, as well as for exemplary service in education, the government and active social activities.
In addition to Mrs. Aitbayeva's award, many other distinguished individuals have received their well-earned awards on the eve of Kazakhstan's Independence Day.
They were awarded to: the leading soloist of the state theater of opera and ballet "Astana Opera" Maira Mukhamedkyzy (Order of "Otan"); the Kazakh doctor of the highest category Abay Baigenzhin (State Prize in Science and Technology named after Al-Farabi); the Actor of the "State Academic Kazakh Music and Drama Theater" named after K. Kuanyshbaev (Order of "Parasat"); the Artist of the State Concert Organization of Almaty "KazakConcert" named Makpal Zhunusova (Order of "Qurmet"); the Pianist Zhania Aubakirova (Order "Barys" in the 1st degree); the Poet Shomishbai Sariev (Order "Barys" in the 1st degree); the journalist Yulia Kushnareva (Medal "For Labor Distinction"); and many others.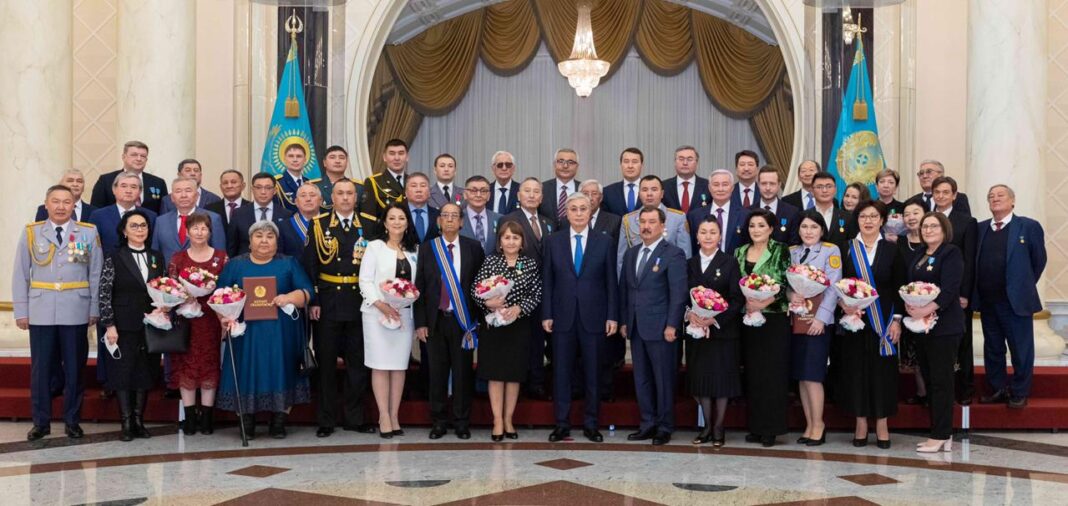 A complete list of awardees is available on the www.akorda.kz website.
DimashNews team heartily and sincerely congratulate Dimash's mother, Svetlana Ermekovna Aitbayeva on receiving the high state award! We only wish you further success in your creative activity and future accomplishments in your plans!