A Japanese figure skater, who once saw the performance of Denis Ten to the hit of Dimash Kudaibergen, made his own interpretation of this number. Today, Lucas Tsuyoshi Honda's emotional performance with the song "S. O. S" brought the first big victory to the young athlete's piggy bank.
The Japanese Figure Skating Championships were held in Hachinohe, Aomori Prefecture. Among the juniors, the victory was won by eighteen-year-old Lukas Tsuyoshi Honda.
There are tears of joy in the eyes of the new champion, because he did not expect that he would become the winner of the competition. A month ago, Tsuyoshi suffered a hip injury at the West Japan championship, so he was able to start seriously preparing for the new tournament only 10 days before it started.
"I was happy when I heard support from the audience and their loud applause. To be honest, I was very nervous, but I still had the feeling that everything would definitely work out. I'm not the kind of person who likes to cry, but I still can't help crying. In the future, I will try even more to be worthy of the title of Japanese Junior champion," – Tsuyoshi Honda said.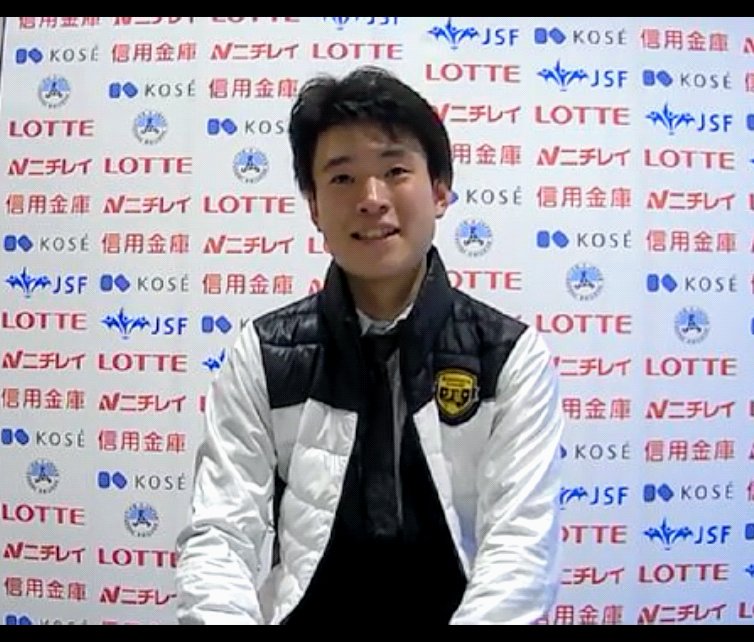 The skater received 129.13 points for his free program, and the short program performed to the song "S.O.S" earned him 80.35 points.
With a total score of 209.48 points, the young athlete became the undisputed winner among juniors.
Earlier we wrote about the performance of Tsuyoshi Honda to the song "S.O.S" at the ice show "Dreams on Ice". Then the skater told about the history of the creation of this number.
"I was very inspired by the power of Denis Ten's performance, so I also wanted to perform with this song in my short program. Yes, this is a huge pressure, but nevertheless, I want to interpret such significant songs in my own way. I really liked Denis Ten's performance, so I used this song with great respect. I practice a lot and try to achieve the best results every time," Tsuyoshi Honda commented.
Blog by Dimash Kudaibergen Japan Fan Club (DJFC): https://dimashjapanfanclubofficial.hatenablog.com/entry/2020/11/23/190424